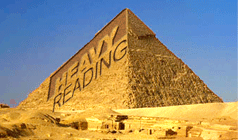 BY GABRIEL BROWN (SENIOR ANALYST)
BY JAN TEN SYTHOFF (ANALYST AT LARGE)
BY HOUDA BOSTANJI (ANALYST)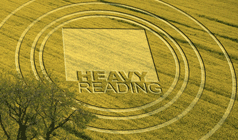 U.S. Wholesale Ethernet Market Forecast
Vol. 11, No. 4, April 2013

A combination of accelerating bandwidth demand, greater experience and comfort with public Ethernet, continually declining costs, expanding interoperability and improving standards have contributed to increasing attention and growth for wholesale Ethernet. Most recently, this market is increasingly being driven by the shift of rapidly growing wireless backhaul to the service. This report analyzes and projects the growth of the wholesale Ethernet segment over the next four years. It forecasts the wholesale Ethernet market through 2016, analyzed by purchasing service provider types, service topologies, geographic domains and bandwidth levels. The report also profiles 11 major service providers that offer wholesale Ethernet.

See details

All Heavy Reading Reports
Latest Insider
HEAVY READING INSIDER

Managed M2M Platforms: Quick Fix vs. Long-Term Solution
Vol. 13, No. 3, March 2013

This report looks at the M2M platform providers that are developing (predominantly) managed propositions that support telecom operators to sell M2M services. It reviews their solutions, their progress to date and whether they are likely to be long-term partners for telecom operators. The report profiles 11 leading M2M platform vendors.

See details

All Heavy Reading Insiders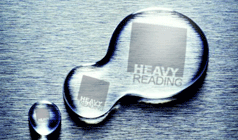 Policy Control & DPI Semi-Annual Market Tracker
This new Heavy Reading service delivers detailed analysis on one of the most critical issues affecting all telecom service providers today: deployment of products and technologies to monitor, analyze, and manage the types of packet traffic traversing their networks. Distributed in PowerPoint format, this semiannual tracking service delivers a comprehensive view of the actual and anticipated rate of deployment of policy management and DPI by network operators, including a five-year global and regional forecast for this fast-growing market segment. The service also offers in-depth competitive analysis of leading policy control and DPI technology suppliers, providing granular insight into this emerging market unavailable from any other source.

Free Preview

All Trackers
Next-Gen Core Packet-Optical Semi-Annual Market Tracker
This bi-annual Heavy Reading service delivers a comprehensive analysis of the deployment of next-generation core packet-optical network elements. Distributed in both Excel and PowerPoint formats, this tracking service will chart the evolution of core packet-optical transport from the very beginning – delivering concise and complete up-to-the-minute intelligence covering the migration to OTN switching, integration of WDM and switching, the role of packet switching and connection-oriented Ethernet in the core, and other major trends as they emerge. Each edition will include a full five-year global and regional forecast for the packet-optical switch equipment segment.

Free Preview

All Trackers

Market & Technology Briefings
Gain market insight from Heavy Reading Analysts through an interactive session located at your company's location. Schedule a Market & Technology Briefing Today.
Become a Heavy Reading VIP
Sign up now to get exclusive previews of Heavy Reading's upcoming research, discounts on research purchases - and even the chance to earn free reports and free passes to Heavy Reading events!
Research Calendar Request
Click here to receive a guide to our upcoming reports
Click here for more information on any Heavy Reading report, or call Sales Director Dave Williams @ 858-829-8612
Heavy Reading is an independent market research organization offering quantitative analysis of telecom technology to carriers, service providers, and vendors. Our remit is to provide the comprehensive competitive analysis needed today for the deployment of profitable networks based on next-generation hardware and software. This information is compiled via exhaustive surveys of both vendors' products and service-provider decision makers.