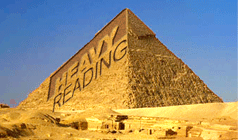 BY DANIEL RAMOS (SENIOR CONSULTANT)
BY DANIELE TRICARICO (ANALYST)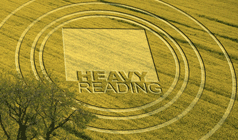 Monetizing Data: The Role of BSS in the Digital Revolution
Vol. 11, No. 12, November 2013

We are today on the cusp of a new era in data monetization. To remain profitable, telecom operators need an underlying IT fabric that is not only real-time and flexible, but also understands the nuances of business and network policies. This report analyzes the drivers for business support system (BSS) refresh, looks at the key attributes a next-generation solution must have and analyzes 16 prominent vendors in the BSS space, based on key solution attributes that are table stakes for vendors to effectively help operators maximize their revenue potential from the digital revolution that has engulfed the communications space today.

See details

All Heavy Reading Reports
Latest Insider
HEAVY READING 4G/LTE INSIDER

Mobile Video Optimization: The Second Wave
Vol. 4, No. 5, November 2013

This report looks at the techniques that reduce the network impact of OTT mobile video, and examines how an "optimize everything" philosophy is giving way to an intelligent, targeted approach based on congestion and user QoE. The report also profiles 12 leading MVO solution vendors and compares their offerings.

See details

All Heavy Reading Insiders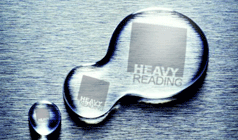 SDN & NFV Total Access Service
This special report service gives subscribers a direct pipeline to all Heavy Reading research reports covering SDN and NFV, including technology updates, market sizing, network operator survey reports and supplier competitive analyses. Companies that subscribe to this service receive complete access to all of the reports published by the SDN & NFV Total Access Service in a 12-month period, plus access to the entire archive of reports. The enterprise license covers every employee in the subscriber's organization.

Free Preview

All Trackers
Carrier Ethernet Access Platform Quarterly Market Tracker
This special Heavy Reading service delivers detailed analysis of three types of next-generation copper-based carrier Ethernet access solutions: Ethernet over fiber switch/demarcation platforms, Ethernet over bonded copper pairs, and Ethernet over TDM access circuits. Distributed in PowerPoint format, this quarterly tracker includes strategic analysis of 13 CEAP suppliers, including revenue and market-share breakouts, as well as revenue projections through 2017. It also identifies and analyzes each vendor's customer wins, providing granular insight into this emerging market unavailable from any other source.

Free Preview

All Trackers

Market & Technology Briefings
Gain market insight from Heavy Reading Analysts through an interactive session located at your company's location. Schedule a Market & Technology Briefing Today.
Become a Heavy Reading VIP
Sign up now to get exclusive previews of Heavy Reading's upcoming research, discounts on research purchases - and even the chance to earn free reports and free passes to Heavy Reading events!
Research Calendar Request
Click here to receive a guide to our upcoming reports
Click here for more information on any Heavy Reading report, or call Sales Director David Williams @ 858-829-8612
Heavy Reading is an independent market research organization offering quantitative analysis of telecom technology to carriers, service providers, and vendors. Our remit is to provide the comprehensive competitive analysis needed today for the deployment of profitable networks based on next-generation hardware and software. This information is compiled via exhaustive surveys of both vendors' products and service-provider decision makers.