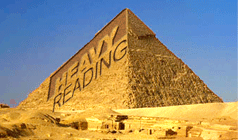 BY GUY ZIBI (HEAD OF CONSULTING)
PYRAMID POINTS

Implications of the Google-Lenovo Deal
Google selling its Motorola device unit to Lenovo, while not necessarily seismic, was notable enough to change market dynamics. We think the smartphone market is still too crowded and see the deal as an acceleration of the inescapable dissociation between hardware and software in the smartphone business.

See Details
View all Pyramid Points notes
BY DANIEL RAMOS (SENIOR CONSULTANT)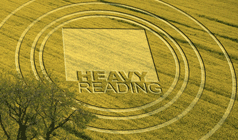 The Rise of 100G & Terabit Transport Networks
Vol. 12, No. 3, March 2014

As 100Gbit/s (100G) transport enters mass commercialization and "beyond 100G" (B100G) technology proceeds to trials, setting the stage for the terabit era, this report explores the future of optical transport networks. The report presents comprehensive forecasts for both long-haul and metro DWDM transport, with breakouts for units shipped, capacity shipped, revenue contribution by port speed, and more. The report also analyzes key enabling technologies for B100G and terabit transport, and provides a roundup of significant trial activity over the past year. Finally, the report profiles major optical systems suppliers, detailing their products and strategies for 100G as well as B100G.

See details

All Heavy Reading Reports
Latest Insider
HEAVY READING CABLE INDUSTRY INSIDER

4K Ultra HD: Big Opportunities, Big Challenges for Cable
Vol. 9, No. 1, March 2014

This report explores UHD requirements, opportunities and challenges for cable. It includes profiles of seven cable suppliers that have announced UHD technology products.

See details

All Heavy Reading Insiders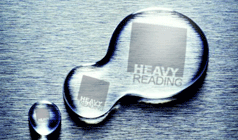 SDN & NFV Total Access Service
This special report service gives subscribers a direct pipeline to all Heavy Reading research reports covering SDN and NFV, including technology updates, market sizing, network operator survey reports and supplier competitive analyses. Companies that subscribe to this service receive complete access to all of the reports published by the SDN & NFV Total Access Service in a 12-month period, plus access to the entire archive of reports. The enterprise license covers every employee in the subscriber's organization.

Free Preview

All Trackers
Carrier Ethernet Access Platform Market Tracker
This special Heavy Reading service delivers detailed analysis of three types of next-generation copper-based carrier Ethernet access solutions: Ethernet over fiber switch/demarcation platforms, Ethernet over bonded copper pairs, and Ethernet over TDM access circuits. Distributed in PowerPoint format, this semi-annual tracker includes strategic analysis of CEAP suppliers, including revenue and market-share breakouts, as well as five-year revenue projections. It also identifies and analyzes each vendor's customer wins, providing granular insight into this emerging market unavailable from any other source.

Free Preview

All Trackers

Market & Technology Briefings
Gain market insight from Heavy Reading Analysts through an interactive session located at your company's location. Schedule a Market & Technology Briefing Today.
Become a Heavy Reading VIP
Sign up now to get exclusive previews of Heavy Reading's upcoming research, discounts on research purchases - and even the chance to earn free reports and free passes to Heavy Reading events!
Research Calendar Request
Click here to receive a guide to our upcoming reports
Click here for more information on any Heavy Reading report, or call Sales Director David Williams @ 858-829-8612
Heavy Reading is an independent market research organization offering quantitative analysis of telecom technology to carriers, service providers, and vendors. Our remit is to provide the comprehensive competitive analysis needed today for the deployment of profitable networks based on next-generation hardware and software. This information is compiled via exhaustive surveys of both vendors' products and service-provider decision makers.